Media Partners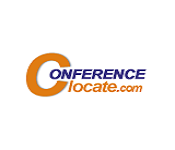 Founded in Shanghai in 2002, GBI has built a diverse portfolio of market intelligence solutions for pharmaceutical and device companies and other service providers. Focused on China and the Latin American markets, GBI's value-added industry information, news, and data services power individuals and organizations' decision-making and enable more effective communication. As a trusted source of information, GBI has established long-term relationships with both multinational players and local firms, and continues to drive forward the health care industry.
The Swiss Biotech Association represents the interests of the biotech sector, supports the entrepreneurship of biotech companies, and generates value for them through the following activities: Development of optimal framework conditions for the biotech sector, Networking of stakeholders at national and international level, Dissemination of accomplishments in biotechnology, Collaboration with strategic partners.
Bentham Science Publishers is a major STM journal publisher of 130 plus print and online journal. Out of these, 39 journals have already registered good IMPACT FACTORS as per Journal Citation Reports® 2016. These titles have extensive readership mostly in Europe and North America. For a detailed profile please visit our website at http://www.benthamscience.com. Besides, Bentham Science publishes eBooks in all areas of Science, Technology and Medicine. Our eBooks provide professionals, academicians, corporate researchers, graduates and undergraduates worldwide with the most current information in their subject areas of interest. Our eBooks are also available in the ePub and Kindle formats besides the PDF edition here http://ebooks.benthamscience.com/. Bentham is offering attendees of this conference discounts on its publication.